Mouse Over to Open the Menu
All pieces can also
be ordered Finished.
---
Prices shown are for
unpainted Bisque:
"Ready to Paint"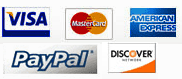 Ordering Information


Need Help ?

Information Email Here...
SCC-Support@streamers.com

---
call (860) 822-9151
---
Please use the navigation menu on the left side of this page to browse specific catagories.
"Ready-to-Paint" "We'll Show You How!.. You'll LOVE the results"

Streamers Country Ceramics: Privacy Policy
Streamers Country Ceramics
Baltic, Connecticut
(860) 822-9151
Discover, Visa, M/C , American Exp., PayPal



Here we disclose what information we collect,
how we use it and how we protect your information.
Who we are
We are Streamers Country Ceramics (Streamers.com) part of T & S Enterprises
What personal information do we collect from the people that visit our website?


When ordering on our site, as appropriate, you may be asked to enter your name, email address, mailing address,
phone number, credit card information or other details to help you with your experience.
We collect information from you when you subscribe to a newsletter, fill out a form or enter information on our site.
Provide us with feedback on our products or services.

Contact forms

We you submit your information via any of the contact forms on Streamers.com the information passes securely
through the server that hosts the forms before arriving in a traditional email inbox managed by Streamers.com.
The email inbox is a secure email inbox, hosted through a private server.

Do we use 'cookies'?

We do not use cookies for tracking purposes.
You can choose to have your computer warn you each time a cookie is being sent, or you can choose to turn off all cookies.
You do this through your browser settings. Since browser is a little different, look at your browser's
Help Menu to learn the correct way to modify your cookies. If you turn cookies off, some of the features that make your site
experience more efficient may not function properly.

How do we protect your information?

Our website is scanned on a regular basis for security holes and known vulnerabilities in order to make your visit to our
site as safe as possible. We use regular Malware Scanning. Your personal information is contained behind secured networks
and is only accessible by a limited number of persons who have special access rights to such systems, and are required to keep
the information confidential. We implement a variety of security measures when a user places an order enters, submits,
or accesses their information to maintain the safety of your personal information.


Analytics

This website collects traffic analytics through Google Analytics in much the same as millions of websites that use
Google Analytics on the web. This service does not collect any personal or personal identifying information and is used
solely to better understand and server our users. This usage information is used to improve the user experience on
Streamers.com and any of its subsidiaries.


Who we share your data with

We do not share any of your information with third parties, beyond the non identifying information that the site itself uses.
Any information you entire privately into your Streamers.com account is uses solely by Streamers and its subsidiaries.
When you purchase from us, we'll ask you to provide information including your name, billing address, shipping address,
email address, phone number, credit card/payment details and optional account information. We'll use this information for
purposes, such as, to:
• Send you information about your account and order
• Respond to your requests, including refunds and complaints
• Process payments and prevent fraud
• Set up your account for our store
• Comply with any legal obligations we have, such as calculating taxes
• Improve our store offerings
• Send you marketing messages, if you choose to receive them
If you create an account, we will store your name, address, email and phone number, which will be used to populate
the future orders. We generally store information about you for as long as we need the information for the purposes for which
we collect and use it, and we are not legally required to continue to keep it. For example, we will store order information
for a few years for tax and accounting purposes. This includes your name, email address and billing and shipping addresses.


Who on our team has access

Members of our team have access to the information you provide us. For example, both Administrators and
Shop Managers can access:
• Order information like what was purchased, when it was purchased and where it should be sent.
• Customer information like your name, email address, and billing and shipping information.
• We cannot see your credit card of payment information beyond the method of payment. Sensitive information is processed securely .
Our team members have access to this information to help fulfill orders, process refunds and support you.


Payments

We accept payments through PayPal. When processing payments, some of your data will be passed to PayPal,
including information required to process or support the payment, such as the purchase total and billing information.
Please see the PayPal Privacy Policy for more details. https://www.paypal.com/us/webapps/mpp/ua/privacy-full