Streamers Country Ceramics
Decorative Ceramic Bisque"CANVASES"
" Welcome to Scioto Non-Fire colors "

"Ready-to-Paint" "We'll Show You How!.. You'll LOVE the results"

COLOR PRICE LIST & COLOR CHART
---
Scioto Ceramic Products, brings you a complete line of top quality OPAQUE and TRANSLUCENTcolors, GLIMMERZ, SPECIAL PRODUCTS and BRUSHSAVER to bring out all the beauty in your ceramic projects. With Scioto Color, you'll be able to duplicate the pieces you see in the magazine ads and flyers without conversion charts. Scioto Color is especially designed to bring you the best results on all the contemporary decorating styles including the popular drybrush and color wash techniques.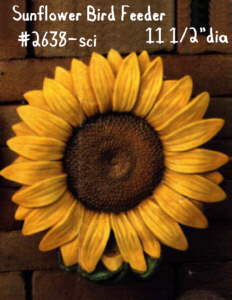 Scioto Non-Fire Color
Scioto has merged with Duncan. The existing Scioto color line will be discontinued.
We have made it easy to convert Scioto colors to Duncan colors with our online convrsion chart below.
If you have a Scioto mold flyer or decorating guide, just print out the conversion chart to find the matching OS duncan or Kimple colors.
Selection
............................
............................
** Please Note: The color tiles shown below are only representations showing you approximate color.
They are in NO WAY capable of illustrating the depth or brilliance of these colors.


WATER BASE OPAQUE BISQUE STAINS
Scioto to Duncan Color Conversion Chart

ITEM NO.

Color

Tile

Duncan Color / Mixing Ratios

ITEM NO.

Color

Tile

Duncan Color / Mixing Ratios

CO101
WHITE
OS431
CO102
PALE GRAY
OS500
CO103
SHADOW GRAY
OS475 + OS459 / 20 : 1
CO104
BLACK
OS476
CO105
VANILLA
OS527 + OS431 / 1 : 1
CO106
WOODLAND BROWN
OS583
CO107
WARM BEIGE
OS582
CO108
WALNUT
OS472
CO109
DEEP BROWN
OS473
CO110
FLESH
OS443
CO112
TERRA COTTA
OS481 + OS431 / 5 : 4
CO113
AUTUMN RUST
OS454 + OS431 / 5 : 1
CO114
AUBURN
OS489 + OS568 / 10 : 1
CO115
COUNTRY GOLD
OS491
CO116
DARK BLOND
OS442
CO117
SUNFLOWER
OS435
CO118
PUMPKIN
OS438 + OS431 / 1 : 1
CO119
BRIGHT ORANGE
OS438
CO120
PARROT GREEN
OS463
CO121
CELERY GREEN
OS555 + OS431 / 1 : 1
CO122
MINT GREEN
OS469 + OS433 / 10 : 1
CO123
DARK MINT GREEN
OS561
CO124
SHERWOOD GREEN
OS465
CO125
BLACK FOREST GREEN
OS579 + OS476 / 5 : 1
CO126
TURQUOISE
OS584 + OS433 / 10 : 1
CO127
TEAL GREEN
OS468 + OS476 / 10 : 1
CO128
SOFT BLUE
OS456
CO129
DUSTY BLUE
OS458
CO130
ELECTRIC BLUE
OS459
CO131
NIGHT BLUE
OS512
CO132
SOFT PURPLE
OS450
CO133
MAUVE
OS504 + OS458 + OS431 / 5 : 2 : 2
CO134
ROYAL PURPLE
OS564 + OS447 / 1 : 1
CO135
SOFT PINK
OS444 + OS431 / 1 : 1
CO136
OLD ROSE
OS444 + OS489 / 20 : 1
CO137
PEACH BLUSH
OS448
CO138
CHRISTMAS RED
OS449 + OS483 / 2 : 1
CO139
CRIMSON
OS575
CO140
BURGUNDY
OS480
CO141
SOFT TERRA
OS443 + OS481 / 20 : 1